Events
Ages 7+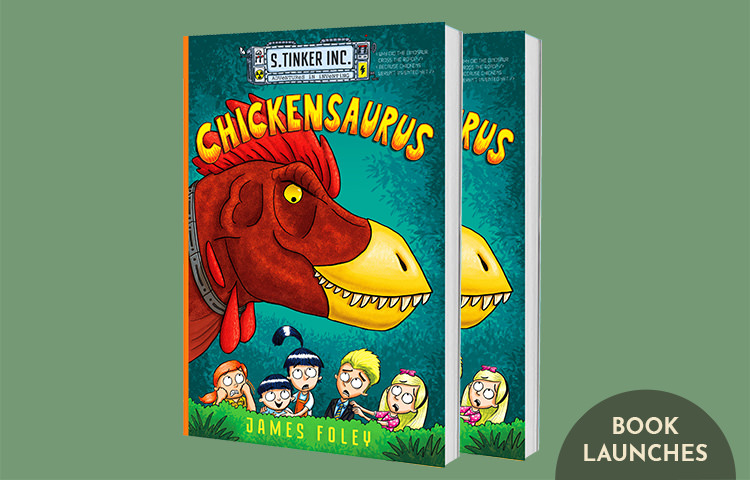 Chickensaurus & There's Something Weird about Lena
Artist: James Foley & Sigi Cohen
Place of Origin: WA
Award-winning author and illustrator James Foley makes books for courageous kids!
This year he's releasing two new books on the same day. Chickensaurus is the fourth graphic novel in James' S.Tinker Inc series, starring Sally Tinker, the world's foremost inventor under the age of twelve. This new adventure in invention sees Sally facing off against her nemesis Dexter Maelstrom and his dastardly de-evolving ray, which turns chickens into dinosaurs!
And good news for fans of James' CBCA-nominated picture book My Dead Bunny, created with local author Sigi Cohen … the sequel, There's Something Weird About Lena, promises to be just as creepy and hilarious. Join James to celebrate the launch of Chickensaurus and There's Something Weird About Lena, go behind the scenes on the making of the books, and bring an extra pair of socks – because you'll laugh the first pair off!
Image Credit: James Foley

Dates & Times
Friday, 2 October 2020, 1.30pm
Venue
Story Place, State Library of Western Australia Theatre
Duration
90 mins
Cost
$20.50 + $5.00 for additional tickets (includes a FREE copy of Chickensaurus by James Foley per booking)