Events
All Ages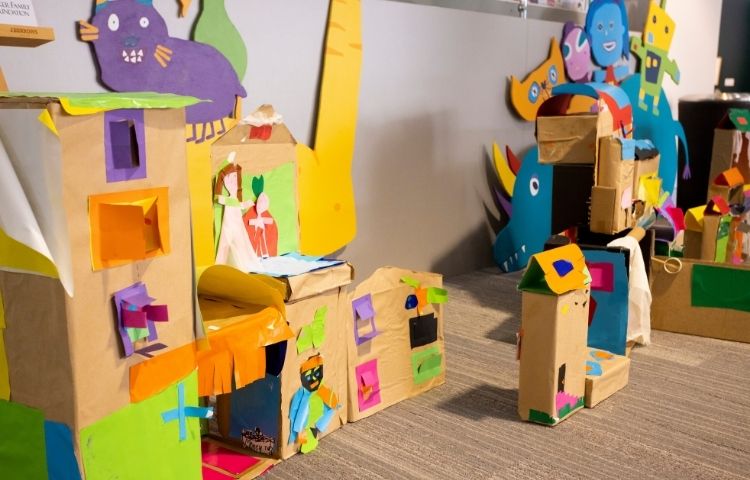 Exhibition
Creative Challenge 'Tell Me More'
Creative Challenge Metro has worked with 2 schools in Perth for a 20 workshop residency with professional artists.
Children from year one and two at North Balga Primary School have been working with artists Jodie Davidson and Addam to reflect on their time in 2020. Students exhibited a cardboard community along with wood cut-outs from their striking school mural!
Children from Bentley Primary School have been working with artists Esther Longhurst, Kero O'Shea and St John Cowcher on puppetry, improvisation, documentary and filmmaking. Students exhibited a selection of photos from their residency along with the "Bentley Cares" banner for their upcoming films, and paper flowers from their upcoming puppetry performance.
Image credit: James Campbell

Dates & Times
21 September – 2 October 2020
Venue
State Library of Western Australia
Ages
All Ages
Cost
FREE