Events
All Ages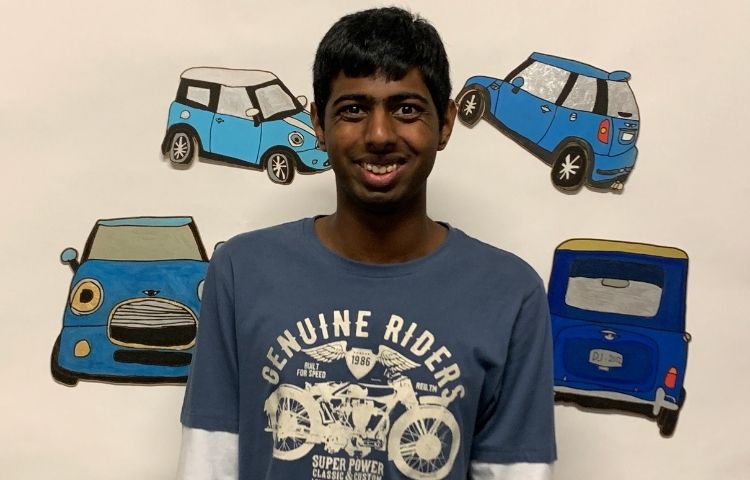 The 2020 AWESOME Festival and DADAA present
Electric Blue: An Exhibition by Dylan Madurun
Artist: Dylan Madurun
Place of Origin: WA
Dylan Madurun is the 2020 AWESOME Festival's Artist in Residence
Dylan is a 20-year-old artist from Perth who discovered his talent for art in primary school where he was encouraged to explore his artistic skills and he developed his unique illustrative style.
Dylan primarily works with pencil and paint and enjoys the freedom of colour and huge variety that comes easily with these mediums.  Dylan connected with DADAA in 2019 where he has worked with an arts mentor where he has further developed his skills and explored more unconventional techniques to create the body of work for this exhibition. In early 2019 Dylan was awarded a Nexus Arts Grant for young artists with an intellectual disability. Dylan's current arts practice is focusing on referencing from his favourite things including animals, music, Mini Coopers and the colour blue.
Date & Time
Tuesday, 29 September – Friday, 2 October 2020, 10.00am-3.00pm
Venue
Studio Underground Foyer, State Theatre Centre of WA
Cost
FREE! No booking required.