Events
Ages  5+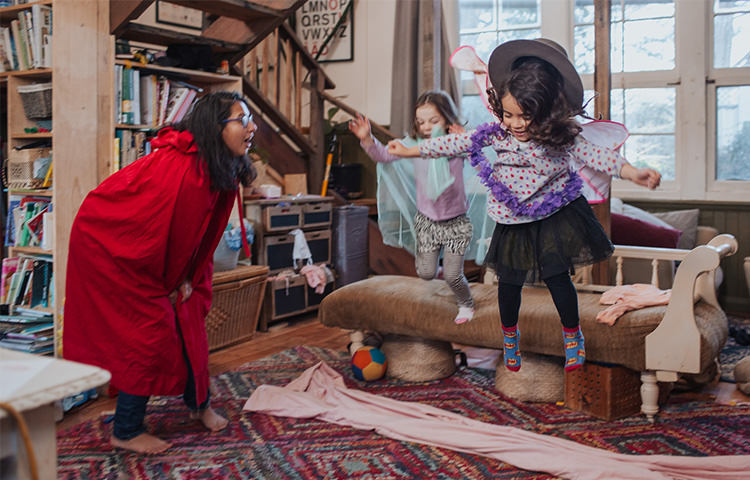 The 2020 AWESOME Festival presents
Mountain Goat Mountain
Artist: Threshold
Place of Origin: VIC
An exciting new and adventurous audio-led theatre experience, Mountain Goat Mountain has been created by Australian theatre company, Threshold during isolation for families across Australia to enjoy at home.
Aimed at families with young children who would like a theatre experience at home, Mountain Goat Mountain is an interactive storytelling journey.
Through a series of activities that help families set up and step into their own magical imaginative world, Mountain Goat Mountain is a theatre experience that that will see participants crawling through tunnels, crossing lava pits and swimming through underwater caves without leaving home!
Image credit: Lakshal Perera
Bring a theatre experience home by purchasing a family pass to Mountain Goat Mountain.
Venue
A comfy spot of your choosing!
Duration
45 mins
Cost
$12.95 for a 30 day family pass