Events
All Ages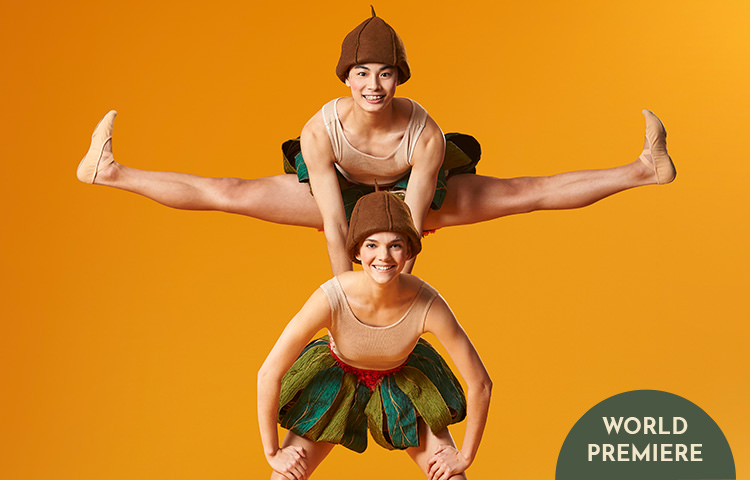 The 2020 AWESOME Festival and West Australian Ballet present
The Adventures of Snugglepot and Cuddlepie
Artist: West Australian Ballet
Place of Origin: WA
Artform: Ballet
Join the gumnut babies, as they set off on their quest to see some humans!
On the way, meet their friends Mr. Lizard and Mr. Frog and watch them battle it out with the cunning Mrs. Snake and her wicked sidekicks, the Banksia Men. Featuring many of your favourite characters from May Gibbs' well-loved children's books – including lovely Ragged Blossom, gluttonous Mrs. Kookaburra and flirty Mrs. Fantail – this ballet is the perfect way for children to discover (and adults to re-live) the magic of this iconic Australian story, inspired by the plants and creatures of the Western Australian bush.
Artistic Director: Aurèlien Scannella
Choreographer: Andries Weidemann
Based on the characters created by May Gibbs
Set & Costume Designer: Amalia Lambert
Composer: Emma Jayakumar
Original music recorded by Perth Symphony Orchestra, conducted by Kate McNamara with narration by Emma Jayakumar.
Recorded at West Australian Academy of Performing Arts, recording, post-production editing and mastering by Kieran Kenderessy.
Original May Gibbs concepts and designs © The Northcott Society and Cerebral Palsy Alliance 2020.
Image credit: West Australian Ballet's Keigo Muto as Snugglepot and Sarah Ross as Cuddlepie. Photo by Frances Andrijich.

Dates & Times
Monday, 28 September – Friday, 2 October 2020, 11.00am
Venue
Perth Cultural Centre
Duration
30 mins (show)
20 mins (post show activity)
Cost
FREE! No booking required.